All Rights Reserved. Anne Morse-Hambrock ©2009 | Website Designed by Ventura's Graphic Design & Photography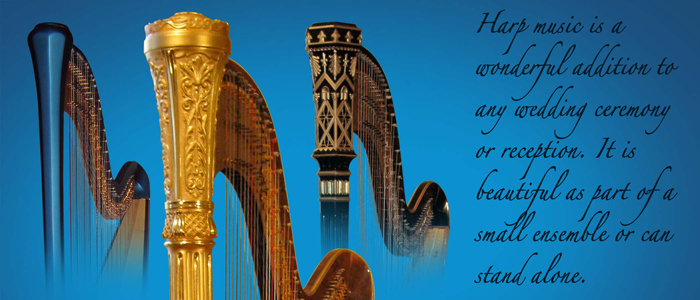 Testimonials from clients of Anne Morse Hambrock - Harpist
​​Anne Hambrock from day 1 always stayed connected either through email or a phone call. Meetings were easy to plan as well. The song that I wanted to walk down the aisle to she didn't have or know but I gave her the sheet music and next thing you know she knew it by heart. Very talented in what she does and I would recommend her in a heart beat. Our wedding was outside in a garden/park and she made the atmosphere unforgettable from what my friends and family told me. If anyone is looking for a harpist Anne Hambrock is who you should go with no regrets.
-
Samantha K
My daughter and I loved working with Anne. We met with her prior to the wedding and Anne was not only able to make the perfect music recommendations for my daughter (who did not want the traditional wedding music), but she also explained to us the process of the ceremony itself, how she fit in and accomplished her impeccable timing, and helped calm us with a process that was new to us. She played beautifully and we received dozens of complements from our guests. I highly recommend Anne for her talent, professionalism, and kind and gentle personality. Thank you so much for helping make this the most wonderful day ever!
- Pat H​​
Excellent communication, flexible with our venue (outdoors) and her music created the setting of a renaissance wedding for us.
- Mark S​​
Anne is a very talented professional that I would highly recommend to any looking for a harp player. We were very satisfied with performance.
She is talented, professional, and very easy to work with.​​
- Jake R
Anne charmed all of my guests at my daughter's wedding with her elegant presence and passion for her music. She was able to quickly synchronize with another musician, leading him in and out of his special song. I would use her services over and over again for many types of events. thank you, Anne!
- Karen S​​​​